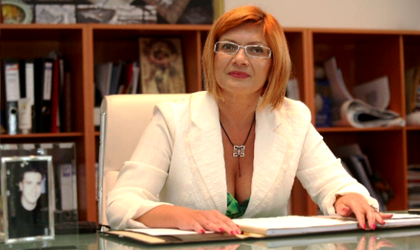 Officers of the Economic Crime Investigation Department seized 16 real estate assets, totaling more than RON 41 million, in the tax evasion and embezzlement case involving Carmen Adamescu, where the damages amount to almost RON 48 million.
Authorities also blocked a bank account opened by one of the businesswoman's companies in order to avoid the concealment, destruction, alienation or evasion of the goods owned by the four companies.
The precautionary measure was ordered by the prosecutors of the Prosecutor's Office attached to the Bucharest Tribunal, regarding the damage caused by embezzlement in the total amount of approximately RON 47.9 million.
Thus, the police officers of the Economic Crime Investigation Division applied the seizure insurrection of 16 real estate units (including a hotel located in the Mamaia resort), with a total value of  RON 41.45 million.
The investigation revealed that the suspected persons, by virtue of the managerial positions held in a company having as their main object of activity the"renting and sub-leasing of own property, would have concluded several management contracts, namely, extended or modified service contracts by successive additional acts, with other companies controlled directly or through intermediaries.
Under these contracts, payments would be made with the consequence of damaging the company by embezzling it with the amounts paid on the basis of the fictitious invoices issued by the controlled companies. Also, persons with leading positions within the injured company are suspected to have appropriated illegally about RON 3 million, cash raised from the cashier or the account, with the title advance to settlement but non-returnable.
On October 10, Carmen Adamescu was detained for 24 hours, and later the Prosecutor's Office attached to the Bucharest Tribunal proposed that Adamescu be placed under house arrest for a period of 30 days.