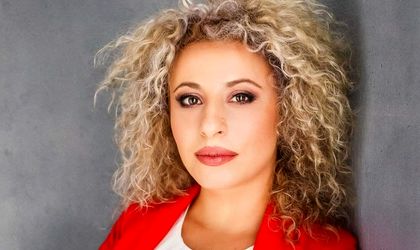 The World Business Angel Investment Forum (WBAF) took place online earlier this month under the auspices of the COVID-19 pandemic on start-ups and entrepreneurs. Romania had the opportunity to present its own assessment, as well as the actions taken in this process.
"As an entrepreneur and founder of Elite Business Women, a network of over 12,000 companies from 6 countries in Europe, we sent 13 actions to rescue SMEs, to be included in the Rescue Plan of the Romanian Government. I worked with the National Council of SMEs, based on ongoing Survey Studies, educational webinars and also online network webinars to stay connected. Cooperation is essential in both local and global economies", said Bianca Tudor, WBAF senator and founder of Elite Business Women Romania.
Among the proposed actions were: exemption from the payment of ancillary amounts, interest rates and penalties for delay to ANAF for affected companies, urgent release of VAT to be reimbursed by ANAF, extension of the exemption for reinvested profit or digitization and debureaucratization of public institutions.

70% of businesses will change their business model after the pandemic
The Forum also presented the results of a survey on start-ups and entrepreneurs from 10 countries on four continents, and the overwhelming conclusion of the majority was that, following the pandemic, it will have to re-focus on business. More than half of the surveyed entrepreneurs stated that they cannot carry out their activity for more than 3-6 months without injecting certain amounts of money. At the same time, start-ups show that investors have stopped short-term and long-term investment projects.
WBIF is an affiliated partner of the G20 Global Partnership for Financial Inclusion which aims to facilitate access to finance for businesses, with the aim of generating economic development, jobs and more social justice worldwide. To achieve this goal, WBAF lays the groundwork for its first $ 10 million investment fund (WBAF Angel Investment Fund), which will be an international co-investment platform for start-ups.