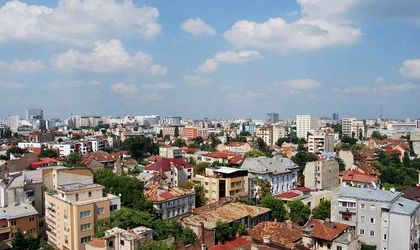 The most expensive neighborhood in Romania is Bucharest's Kiseleff-Aviatorilor, with an average price of EUR 2,580/sqm, according to imobiliare.ro. In fact, four of the the five most expensive neighborhoods in Romania are in Bucharest, with prices between EUR 1,720/sqm and EUR 2580/sqm, and only one is in Cluj-Napoca, the ultracentral area, with EUR 1,720/sqm.
The most expensive neighborhoods in Bucharest, besides Kiseleff-Aviatorilor, are Herastrau-Nordului with EUR 2,410/sqm, Dorobanti-Floreasca with EUR 1,990/sqm, Aviatiei with EUR 1,870/sqm and Unirii with EUR 1,720/sqm.
In Cluj-Napoca, where the average asking price is the highest in Romania, the most expensive neighborhood is the ultracentral area with a price of EUR 1,720/sqm, followed by Plopilor, with EUR 1,720/sqm, Gheorgheni and Andrei Muresanu, with EUR 1,600/sqm, Marasti, Intre Lacuri, Aurel Vlaicu, with EUR 1,560/sqm and Zorilor with EUR 1,540/sqm.
Finally, another major city in Romania, Timisoara, has as its most expensive neighborhoods the Ultracentral, Medicina and Piata Unirii areas, with a price of EUR 1,490/sqm followed by Central, Balcescu, Take Ionescu and Piata Maria with EUR 1,260/sqm, Circumvalatiunii with EUR 1,220/sqm, and finally Complex Studentesc, Dacia, Elisabetin and Olimpia Stadion, with EUR 1,220/sqm.
The bargaining margin in Q2 2018 was around 4.3 percent in Bucharest, 3.6 percent in Cluj-Napoca and 2.6 percent in Timisoara.