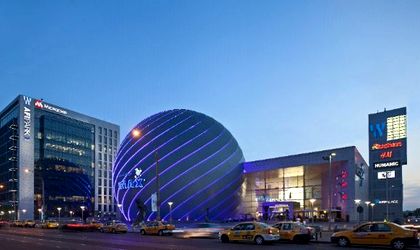 Israeli businessman Moti Ben-Moshe has received a court decision which would allow him to take over Africa-Israel, the parent company of AFI Europe Romania, the owner of the most valuable real estate asset in the country, AFI Cotroceni mall, evaluated at EUR 545.5 million.
According to Israeli newspaper Globes, after years of negotiations for Africa Israel Investments, Moti Ben-Moshe was named the winner of the bid for the company's acquisition late last year.
Under the arrangement, the bondholders will receive EUR 548.4 million in exchange for their agreement to transfer to Ben-Moshe full ownership of Africa-Israel. Initially, however, in order for the settlement to be implemented, Ben-Moshe and the companies under his control will be required to inject a lower sum, EUR 339 million, which will rise substantially in the coming years.
On the day the settlement is completed, Ben-Moshe's privately held company Extra will acquire Africa-Israel for EUR 32 million. Africa-Israel will simultaneously sell its controlling stake (55.9 percent) in Africa Israel Properties to Alon Blue Square Ltd., also owned by Ben-Moshe, for EUR 307.5 million.
AFI Europe in Romania
AFI Europe has developed in Romania the most valuable mall, AFI Cotroceni, valued at 545.5 million euros. Next to the mall, AFI Park's five AFI Park office buildings, worth 175 million euros, have been built, and have been the subject of a failed transaction last year for their sale to Dedeman owners. 
AFI Europe also owns the shopping center in Ploiesti and has three new projects under construction: a mall in Brasov, AFI Tech Park offices and 190 apartments in AFI City, both in Bucharest.