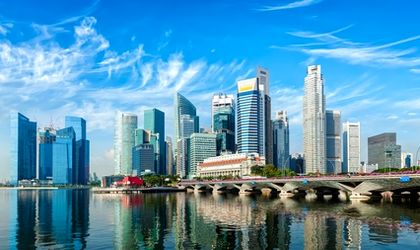 The Economist Intelligence Unit has conducted the Worldwide Cost of Living Survey to find the world's most expensive cities.
Until 2013, Japan's capital Tokyo was the world's most expensive city, but this year it isn't even in the top ten.
According to the report, in the previous year deflation and devaluations were "prominent factors in determining the cost of living", and many cities moved down the list due to currency weakness or falling local prices. During 2017, however, prices and currencies grew and impacted the average cost of living.
Singapore, which has been at the top of the ranking for five years, still offers relative value in some categories such as personal care, household goods and domestic help. However, it is the most expensive place to buy and run a car and the third most expensive in which to buy clothes.
No US city ranked among the ten most expensive cities – New York and Los Angeles remain ranked high at 13 and 14, however.
Paris is the only euro area city in the top ten, rising from seventh to second position. Only alcohol, transport and tobacco are more affordable in Paris than in other European cities.
Copenhagen also ranks high, mostly due to its high costs for transport, recreation and personal care.
An interesting finding was that Asian cities are the priciest for general grocery shopping, but European cities are expensive when it comes to household, personal care, recreation and entertainment.
The 10 most expensive cities in the world and their rank movement from the previous year:
1 – Singapore (no change)
2 – Paris (+5)
3 – Zurich (+1)
4- Hong Kong (-2)
5- Oslo (+6)
6 – Geneva (+1)
7 – Seoul (no change)
8 – Copenhagen (+1)
9 – Tel Aviv (+2)
10 – Sydney (+4)