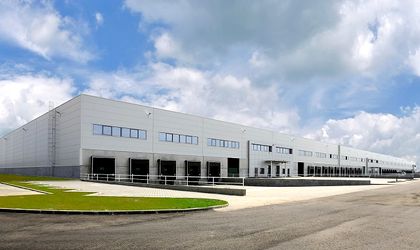 At the end of H1 2018, demand for industrial & logistics spaces in Romania was of approximately 120,000 sqm, less than a half of the figures available for the first semester of 2017 of around 320,000 sqm, and represented mainly by net take-up, with very few renewals and renegotiations recorded.
The decrease of the demand is probably caused by the slower growth of consumption, and the slower pace of developments of logistics projects, annalists report.
Bucharest remains the most important destination, given that approximately 53 percent of the total demand was recorded in the capital city, representing the main logistics destination in Romania.
Regarding the industrial & logistics regional centers in the country, after Bucharest, Cluj-Napoca was the second most dynamic market in terms of transactions, accounting for 21 percent from the total take-up. It was followed by Timisoara, with a share of 17 percent.
Three of the most important four lease transactions were in Bucharest. The largest one, 20,000 sqm, was a lease contract between the logistics company Van Moer and the industrial and logistics parks developer CTP in CTPark Bucharest West.
The second largest transaction is for 14,000 sqm was signed in the same CTPark Bucharest West and the tenant is the distributor NOD, and the third one, for 9,300 sqm, is in Timisoara, between RPW Logistics in CTPark Timisoara II. Finally the fourth important transaction was signed by Mediapost for 7,000 sqm in LogIQ Mogosoaia.
In terms of the total volume transacted, demand was mainly represented by expansions, which accounted for around 40 percent share. Pre-lease activity represented approximately 37 percent, while new leases only 22 percent.
Throughout H1 2018, the most active occupiers were companies active in Logistics/Distribution sector, recording a
total volume of almost 90,000 sqm (73 percent share from the total take-up).
The industrial & logistics market in Romania maintained a rather slow pace, with  around 20 percent of the new supply being delivered throughout H1 2018. By the end of the year, approximately 450,000 sqm of space is expected to be completed, which will increase the total stock in the country by 14 percent, thus exceeding the 3.5 million sqm threshold.
If in the first half of 2018, new supply was mainly represented by buit-to-suit facilities, for H2 2018 however, approximately 61 percent from the total logistics & industrial space expected to be completed are built on a specualative basis, showing developers' confidence in the market.