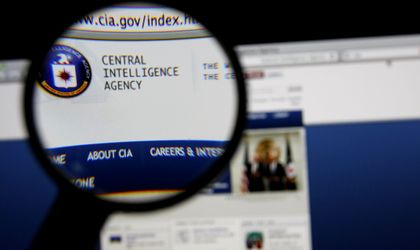 Former PM Adrian Nastase attended a hearing at the General Prosecutor's Office, one month ago, as part of an ongoing investigation regarding CIA's detention sites in Romania, according to legal sources quoted by Agerpres newswire.
Nastase reportedly told prosecutors that he didn't know anything about the existence of such detention facilities in Romania.
In the same case, prosecutors have also heard ex-presidents Ion Iliescu and Traian Basescu. Ioan Talpes, ex-presidential counselor, former senator and former head of Romania's Foreign Intelligence Service (SIE), was also asked about these sites.
At the end of May, the European Court of Human Rights (ECHR) concluded that the CIA operated a secret detention center in Romania between September 2003 and November 2005. The court ordered the Romanian state to pay EUR 100,000 to Guantanamo detainee Abd Al Rahim Husseyn Muhammad Al Nashiri. Al Nashiri was detained in Romania at the 'Detention Site Black' for 18 months, between April 2004 to at the latest November 2005.
The ECHR concluded that Romania violated Article 3 (prohibition of torture) of the European Convention on Human Rights, because of its government's failure to effectively investigate Al Nashiri's allegations and because of its complicity in the CIA's actions that had led to ill-treatment. Additionally, the court decided that Romania also violated Article 5 (right to liberty and security), Article 8 (right to respect for private life), and Article 13 (right to an effective remedy) in conjunction with Articles 3, 5 and 8, and found violations of Article 6 § 1 (right to a fair trial within a reasonable time), and Articles 2 (right to life) and 3 taken together with Article 1 of Protocol No. 6 (abolition of the death penalty) because Romania had assisted in Mr Al Nashiri's transfer from its territory in spite of a real risk that he could face a flagrant denial of justice and the death penalty.
According to AP journalists, the CIA secret jail based in the Noth part of Bucharest,  in the basement of a state institution- The National Registry Office for Classified Information. According to AP, former secret service officials described the area and identified the building from photos.