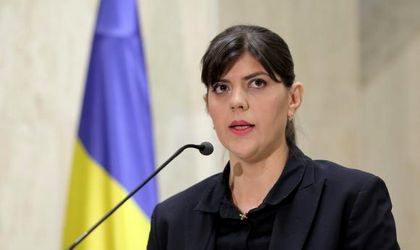 The chief prosecutor of the National Anti-corruption Agency, Laura Codruta Kovesi, will be questioned on Tuesday by the Superior Council of Magistracy (CSM), as part of the dismissal procedure started by Justice Minister Tudorel Toader.
The minister had said on Thursday that he is launching the procedure due to what he deemed "intolerable acts in a rule of law state" by Kovesi.
The hearing is due to take place at 2 pm. The CSM is required to express a consultative opinion on the Justice Minister's proposal to dismiss the chief prosecutor of the DNA. The decision will be made by President Klaus Iohannis.