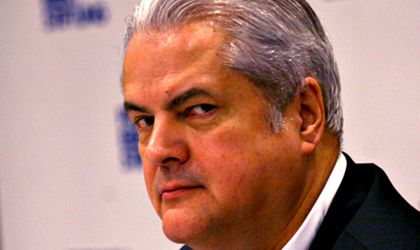 "For the first time since the end of communism, Romania has proved that it can send powerful politicians behind the bars, no matter how much money or power they have. This is something Romanians have been waiting for since the 1989 revolution," writes The Economist, in view of the controversial suicide attempt of former Romanian prime-minister Adrian Nastase, sentenced to two years imprisonment for corruption. "Whatever Mr Nastase's fate might be, his case is sending a strong signal," concluded the article which also mentioned that the sentence "came as a shock for Romanians," because "since the end of communism no high-profile politician has ever gone to jail. Everyone had assumed that Mr Ponta's Social Democrats would protect Mr Năstase, who is a member of the party too."
The article also mentions that Romania has often been criticized by the European Union over the last couple of years "for being incapable of nailing its corrupt senior politicians."
The Economist also mentions the tense relations between Nastase and current president Traian Basescu.
"Mr Nastase and Mr Basescu have been attacking each other since 2004, when the two ran for the presidency. Mr Năstase was defeated by Mr Basescu. Subsequently he has said many times that he is the victim of a political harassment and accused Mr Basescu of being behind the trial."
Read the entire article here.
Otilia Haraga