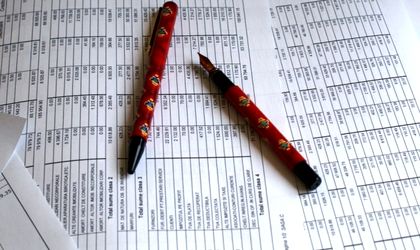 The Court of Auditors (Curtea de Conturi – CC) published for the first time its activity schedule for the next period, along with the list of central and local institutions to be audited in the second half of the year. The institution's representatives show that the publication of the activity schedule is part of the operations and activities carried out by the Supreme Audit Institutions (IAS) for which the INTOSAI standards recommend transparency and accountability.
"In this respect, the Romanian Court of Auditors makes an important step in communicating with audited entities the planning of audit missions, including their topics, while also ensuring public access to information on the institution's activities. The Court of Audit has a new approach towards the management of its own structures by facilitating a better development of the assurance, advice and evaluation process within audit missions," the release said.
The CC Activity Program for 2018 – the second semester includes the actions of the central and territorial structures regarding the entities to be audited by the end of the year on the three types of external public audit: financial, compliance and performance.
The list of central public administration includes a number of 38 institutions to be audited in the coming months, including most ministries, the Presidential Administration, the Romanian Intelligence Service, the General Secretariat of the Government, the Competition Council, Eximbank, the Bucharest City Hall, and the Romanian Academy.