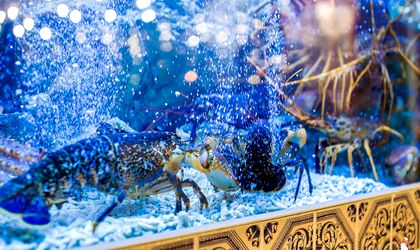 Two generations ago, the entire New England coast had a thriving lobster industry. Today, lobster catches have collapsed in southern New England, and the only state with a significant harvest is north in Maine, where the seafood practically synonymous with the state has exploded, according to an report of Reuters.
The thriving crustaceans have created a kind of nautical gold rush, with some young lobstermen making well into six figures a year. But it's a boom with a bust already written in its wake, and the lobstermen of the younger generation may well pay the highest price.
Not only have they heavily mortgaged themselves with pricey custom boats in the rush for quick profits, they'll also bear the brunt of climate change – not to mention the possible collapse of the lobstering industry in Maine as the creatures flourish ever northward.
In the U.S. North Atlantic, fisheries data show that at least 85 percent of the nearly 70 federally tracked species have shifted north or deeper, or both, in recent years when compared to the norm over the past half-century. And the most dramatic of species shifts have occurred in the last 10 or 15 years.
Just in the last decade, for example, black sea bass have migrated up the East Coast into southern New England and are caught in the same traps that once caught lobsters. Back in the 1980s and 1990s, only 50 percent of lobster caught in the United States came from Maine. That started to shift in the 2000s, and this decade, nearly 85 percent of all lobster landings are in Maine.
Pushed out of their traditional habitats by dramatically rising ocean temperatures and other fallout from climate change, the lobsters are part of a global dislocation of marine species that threatens livelihoods and cultures in the lands where they once thrived.