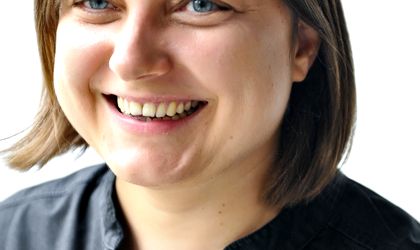 Golin Romania is handling the communicational activities for the Chartered Institute of Management Accountants (CIMA) in Romania. The PR agency has been chosen during a pitch process organized by the company. Golin is now responsible for developing and implementing all the mass media activities, as well as organizing and coordinating the CIMA events in Romania.
"The PR proposals generated by Golin were a match with our developing plans. We appreciated the full and in-depth understanding of our target, as well as the comprehensive strategy and the creative proposed tactics," said Krzysztof Kmuk, emerging markets development manager for CIMA.
"CIMA is the biggest and the most important professionals' organization that activates in accounting management in the world. We are thrilled to have been selected as CIMA communicational partners in Romania. Our objective is to help the company reach the largest number of professionals in Romania as possible, therefore consolidating its position on the local market. We look towards this partnership with a great deal of responsibility and determination," said Monica Botez, managing partner of Golin Romania.
Golin's corporate communication expertise has always developed during the last years, the agency being communicational partner with important local and international companies. Moreover, the campaigns that have been implemented for those companies have been recompensed with numerous awards and distinctions.
With over 227.000 students and members in 179 countries, CIMA offers professional qualification in management accounting, with the purpose of helping people and their businesses succeed in the public and private sphere.
Romanita Oprea