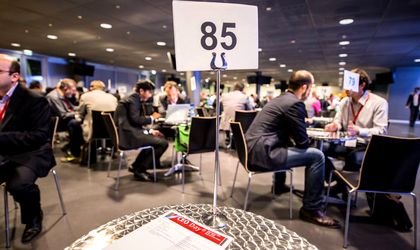 Cluj-Napoca will be, for two days, the center of innovation. In Romania's second largest city, the Transylvanian Clusters International Conference will bring together over 250 participants, local and international, and more than 50 speakers.
The event will take place between June 24 and June 25 at Cluj Arena and includes five main domains on its agenda: IT&C and Creative Industries, Energy Efficiency, Agribusiness, Innovation in the furniture industry and New materials & technology.
The main objective of the conference, according to the organizers, is to produce at least 5 practical initiatives. In order for that to happen, the members of the Romanian and European clusters will take part in 8 workshops where, alongside representatives of business environment, public authorities and research institutions, they will find out best practices in cluster management and will analyze the impact of open innovation and collaboration between different ecosystems and its results.
"The Transylvanian Clusters International Conference will offer us the opportunity to learn, from the best in the business, how to develop a collaboration culture between clusters and the member companies. I'm sure that we will take a great step in developing the project that we all fight for: transforming Cluj into the European Capital of Innovation", said Ciprian Morcan, President of the Northern Transylvanian Clusters Consortium, which includes more than 260 entities from the business environment, research and development, and public authorities. The companies represented by these clusters have more than 18.000 employees and a cumulated turnover of more than EUR 1.3 billion.
According to the organizers, over 50 speakers will join the conference, with Markku Markkula as one of the headliners. Markkula is the President of the European Committee of Regions and Vice-Chairman of the Open Innovation Strategy and Policy Group. Also, he is considered to be one of the European masterminds in open innovation and a specialist in terms of region development. Alongside Marrku Markkula, the speakers list includes names like, Bror Salmelin, the adviser for Innovation Systems at the European Commission, Directorate General for Communications, Network, Content, and Technology (DG CONNECT), Thomas Lammer-Gämp, Director of European Secretaryship for Clusters Analysis (ESCA, at VDI/VDE Innovation &Technik GmbH Berlin or Philippe Lattes, Innovation Manager for space activities and European Project Manager.
The Transylvanian International Clusters Conference brings, for the first time in Romania, the B2Match platform. According to the organizers, the platform will facilitate interactions between company representatives and the participating clusters, in order to start joint projects. In short terms, the participants will have the opportunity to find business partners for their projects that are relevant for an investment.