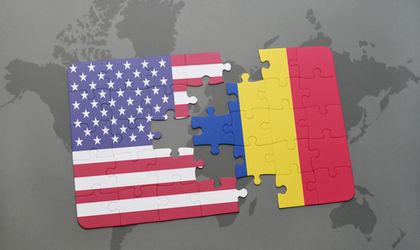 With the most critical midterm election in the US getting closer, Democrats Abroad Romania is mobilizing forces to take the Win Back Your State messages and strategy to the local American community.
At a recent meeting held in Bucharest, former Maryland Governor and 2016 presidential candidate Martin O'Malley addressed participants through a video call, stressing that these next midterms would be the most important elections in a lifetime, giving the Constitutional Crisis the USA are currently facing.
Attending the event, James Rosapepe, former US Ambassador to Romania, expressed his support for the local American community in getting clear understanding of the electorate process ahead – state submission rules (voter registration deadlines, ballot request and voted ballot return deadlines), overseas voting in state elections, polling locations, profiles of endorsed candidates.
"Democrats everywhere are concerned that our country's future is in balance, and we are mobilizing forces to ensure that we win our state back," said James Rosapepe. "As former Governor Martin O'Malley said, every vote matters and the result of next month's elections could significantly chance our country's political landscape."
Latest polling suggest Democrats have a solid lead, with the potential to bring the party back in control of the American Congress.
"This is our aim, and we will spare no effort in getting there," added Radu Florescu, CEO at Centrade | Cheil and Committee Country Chair of Democrats Abroad Romania. "We estimate that there are nearly nine million American currently living outside the US, with only 10 percent registered for remote voting. Our objective is to increase this rate by 10 to 15 percent, by raising awareness of voting importance and facilitating a better understanding of the election system. The American community in Romania has been extremely supportive to our cause, and we expect their efforts to really make an impact."
Democrats Abroad is the official Democratic Party arm for the millions of Americans living outside the United States, striving to provide Americans abroad a Democratic voice in the government and elect Democratic candidates by mobilizing the overseas vote.
Democrats Abroad has 42 country committees throughout Europe, the Americas, the Middle East, Africa and Asia. These country committees keep Americans abroad informed of their rights and help them participate in the U.S. political process.
Members live in more than 190 countries, Romania included, around the globe and vote in every state and Congressional district in the U.S.
Democrats Abroad is recognized as a "state" party by the Democratic National Committee (DNC) and is represented on the DNC by eight voting members, as well as at the quadrennial Democratic National Convention.