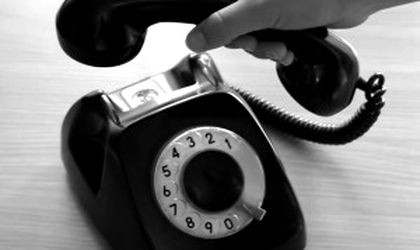 Starting on July 1, termination tariffs in landline telephony (ed. note: the price paid by a telephony supplier to terminate the calls of its clients in another provider's networks) will decrease by 18 percent to a level of 0.67 eurocents/minute, announced the telecom regulating authority ANCOM.
This is the second time these tariffs decrease this year, after March when they were taken down by 15.5 percent.
The price of termination tariffs is included in the monthly bill paid by customers of a telephony provider who make the call.
The number of fixed telephony lines in Romania at the end of 2011 was 4.69 million, 4 percent higher compared to 2010. At the moment, there are 51 providers of landline telephony active on the Romanian market.
 Otilia Haraga