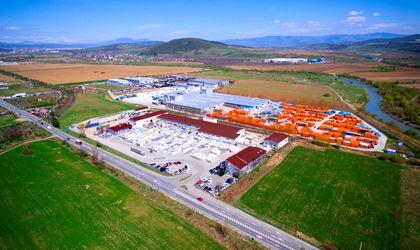 Teraplast, the construction materials and installations group, has taken over the activity of Politub as of December 31, 2017.
Politub, which is present in the gas and water piping market, was acquired from French company New Socotub, in a deal worth RON 21.8 million. Teraplast said that starting this year it took over all the employees of Politub, alongside its portfolio of customers.
"In 2017, TeraPlast carried out an ambitious investment program, both through acquisitions and the development of businesses in the country and abroad, and by increasing the existing production capacities and the diversification of technologies," said Mirela Pop, the general director of TeraPlast.
The group reports an annual turnover of over RON 415 million.
Politub has an annual production capacity of over 10,000 tonnes and is located in the Industrial Park TeraPlast Bistrita.