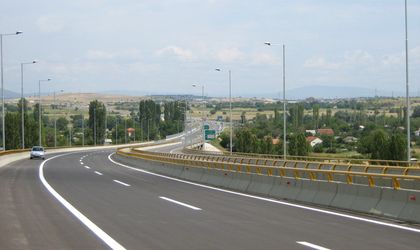 The tender for the 60- kilometre Suplacu de Barcau – Bors highway, valued at EUR 215 million without VAT, was posted in the electronic System of Public Acquisitions (SEAP).  
The project consists of three sections, namely Suplacu de Barcau-Chiribis (26 km), Chiribis-Biharia (29 km) and Biharia-Bors (5 km).
With a total value of over EUR 215 million, excluding VAT, the contract provides a  6-month design and an 18 month construction period. The warranty period of the works, as provided in the documentation, is between 5 and 10 years depending on the option of the bidders.
For this project, which is included in the General Transport Master Plan, tenders must be submitted within 3 months of publication.
As well as other documentation published by CNAIR SA this year, the contract for the Suplacu de Barcau-Bors segment will contain a series of strict conditions including: eliminating the possibility of litigation before the Arbitration Court in Paris, the issuance of the construction permit only after endorsement of the technical project and clear establishment of the level of sanctions applied to the contractor, if it does not respect the deadlines and the quality of the works.
The Suplacu segment of Barcau – Bors is part of the Transylvania Highway and will ensure the connection between the west of Romania and Hungary through Vama Bors.