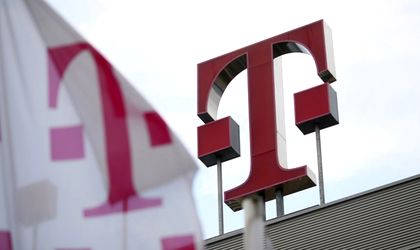 Telekom Romania's revenues from Romanian fixed-line activities increased year-on-year by  2.2 percent to EUR 152.4 million in the third quarter of the year, primarily reflecting the company's constant upward trend for fixed-mobile convergent (FMC) bundles and wholesale revenues (+29.1 percent), according to the OTE Group.
The number of subscribers for convergent bundles increased year-on-year by 34.7 percent, to 455,740. Also the total number of TV subscribers increased slightly (+0.8 percent) to 1.473 million, while the number of broadband subscribers reached 1.184 million. Compared to Q3'16, fixed voice revenues continued their downward trend (-16.7 percent); broadband revenues were down (-4.2 percent) and also TV (-1.5 percent).
The year-on-year increase in other income in Q3'17 is primarily due to disposal of real estate assets.
Total Romanian fixed-line operating expenses, excluding depreciation, amortization, and charges related to voluntary leave schemes, increased by 6.7 percent in Q3'17 compared to Q3'16. Higher customer driven direct costs like higher interconnection, mobile handsets and content could not be offset by the diminished indirect costs.
As a result of the above, there is slight variation in adjusted EBITDA (-1.7 percent) between Q3'17 and Q3'16, to EUR 29 million.
On September 30, Telekom Romania Mobile Communications registered total revenues of EUR 111.1 million for the third quarter, down year-on-year by 0.9 percent, while service revenues decreased by 0.4 percent, to EUR 77 million in Q3 2017.
Telekom Romania's mobile customer base amounted 4.77 million, down 13.6 percent y-o-y. Of this total, a third was post-paid. The total number of business customers grew by 1.3 percent compared to Q3'16, reflecting the company's targeted offers for professional users.
In Q3 2017, adjusted EBITDA decreased by 41.4 percent y-o-y, to EUR 14 million.