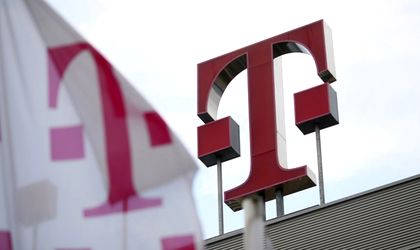 Telekom Romania said its revenues fell by 4.7 percent to EUR 136.7 million in the first quarter of 2018 versus the same period of last year due to a mixed evolution in the main business segments.
The number of customers for fixed-mobile integrated services increased by 38 percent in Q1 2018 compared to the corresponding quarter last year, reaching 550,000 at the end of March 2018.
A slight increase was registered also on the TV customer segment, by 0.4 percent, in Q1 2018, up to 1.46 million TV customers, with corresponding revenues lower by 5 percent y/y.
On Internet TV (IPTV) segment, the number of customers gained 24 percent.
The company reported 1.17 million broadband subscribers (both fixed and mobile), down by 0.8 percent compared to the same quarter last year. Broadband revenues declined by 9 percent y/y.
Voice users (fixed and mobile) reached 2.09 million at the end of the first quarter of this year, down by 1.6 percent as compared to Q1 2017. This result was impacted by the 19 percent lower revenues generated by fixed voice vs. same quarter of previous year.
Meanwhile, Telekom Romania Mobile Communications said its revenues were up by 12.5 percent to EUR 121.3 million mainly due to higher postpaid revenues and higher revenues from merchandise sold.
The customer base stood 4.7 million at the end of March 2018, down by 6.8 percent y/y, mainly due to elimination of inactive prepaid cards. The postpaid segment continued to consolidate, reaching 35 percent out of the total customer base. The business customer base increased by 2.3 percent in this period.