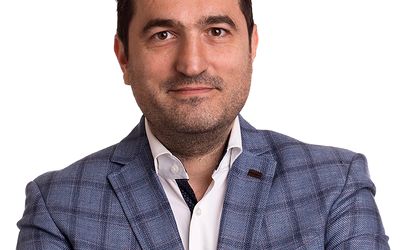 The Romanian group of firms Global Technical Systems, specialized in the software development and supply of technology solutions for buildings efficiency and security infrastructure, founded by the Fadi Rida, will enter the Bulgarian market. The group has also expanded in Serbia and Bulgaria and will double its turnover especially because of these expansion and of the new projects in Romania. Thus, the group anticipates a turnover of EUR 35 million for the end of 2018, double compared with last year.

"The Global Technical Systems group is formed currently of three companies with different activities. These companies finished the last year with a total turnover of over EUR 17 million," said Fadi Rida, general director of Global Technical Systems.
"We continue to hire and we anticipate that at the end of 2018 we'll have 300 specialists, registering a personnel growth by over 20 percent compared with the similar period of 2017," added  Rida.
Global Technical Systems group has already one office in Germany, one in Serbia and is preparing to expand on the Bulgarian market.
Rida founded Global Technical Systems in 2007 after six years in which he had worked with Connex and Vodafone.