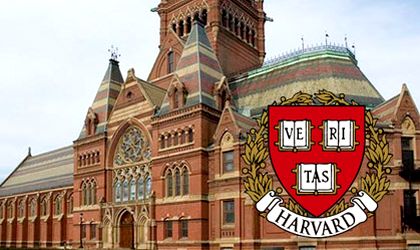 The Massachusetts Institute of Technology (MIT) and Stanford University rank better than Harvard University in the latest world's top universities ranking, according to Newsweek.com.
MIT
Cambridge-based MIT's famous mission is to advance knowledge in science, technology and areas of scholarship that can help to make the world a better place, and the world need it now more than ever.
Founded in 1861, MIT was initially a small community of problem-solvers and science lovers eager to bring their knowledge to bear on the world.
Today, MIT has evolved into an educational behemoth, with some 1,000 faculty members and more than 11,000 undergraduate and graduate students.
MIT is organized into five schools: architecture and planning; engineering; humanities, arts, and social sciences; management; science, but the principle of educational innovation remains at the core of its educational philosophy.
MIT researchers are at the forefront of developments in artificial intelligence, climate adaptation, HIV, cancer, and poverty alleviation.
Stanford University
Stanford University, located 35 miles south of San Francisco, is in the heart of dynamic Silicon Valley, home to Yahoo, Google, Hewlett-Packard, and many other cutting-edge tech companies that were founded by and continue to be led by Stanford alumni and faculty.
Nicknamed the "billionaire factory", it is said that if Stanford graduates formed their own country it would boast one of the world's largest ten economies.
Stanford has one of the largest university campuses in the US, with 18 interdisciplinary research institutes and seven schools: the Graduate School of Business; School of Earth, Energy & Environmental Sciences; Graduate School of Education; School of Engineering; School of Humanities and Sciences; Law School; and School of Medicine.
Harvard University
Harvard is the oldest higher education institution in the United States, established in 1636.
The university and is widely regarded in terms of its influence, reputation, and academic pedigree as a leading university in not just the US but also the world.
Located in Cambridge, Massachusetts, 3 miles north-west of Boston, Harvard's campus houses 10 degree-granting schools in addition to the Radcliffe Institute for Advanced Study, two theaters, and five museums.
It is also home to the largest academic library system in the world, with 18 million volumes, 180,000 serial titles, an estimated 400 million manuscript items and 10 million photographs.
Now, a total of 21,000 students attend the university. Harvard's alumni include eight US presidents, several foreign heads of state, and 62 living billionaires.