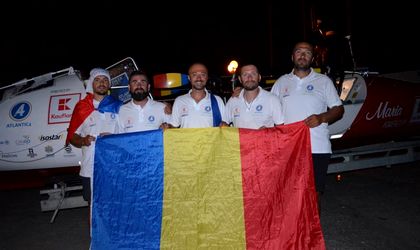 The five Romanians managed to cross successfully the Black Sea in a row boat. They departed from Limanu, near Black Sea village 2 Mai, Constanta County, and touched land in Batumi, Georgia.
The race took 11 days to complete. The most difficult days, the participants said, were those when they had to push through the storm. The best part, they said, were the amazing sunrises and sunsets they witnessed, as well as the fact that everyday, their boat was surrounded by dolphins.
For the team of five, led by Andrei Rosu, the race to Georgia was part of their preparation for the planned crossing of the Atlantic ocean. They will continue training for another six months, before staring the race across the Atlantic ocean. They will row 5,000 kilometers, from Canary Islands to Antigua.