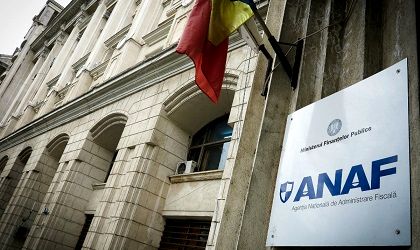 The head of the Social Democratic party (PSD), Liviu Dragnea, suggested that the government could delay the enforcement of the controversial Form 600, which has to be filled by individuals reporting income from independent activities.
Dragnea said that the submission deadline for this form could be delayed by March 1, but the government has to make a decision. Dragnea's comments came days after the offices of the tax administration agency ANAF were flooded with people that were queuing to report their income.
ANAF said last week in a statement that 200,000 individuals had to submit this form.
The head of PSD said that he asked the government to adopt on January 31 an emergency ordinance so as to delay this measure by the start of spring. He said the ultimate goal is to scrap Form 600. According to political reports, the new government should arrive at Palatul Victoria by the end of the month, after president Klaus Iohannis designated Viorica Dancila as PM. Dancila and her team of ministers have to be voted by MPs. Gabriela Firea, the vice-president of the PSD, said that one third of the current government will be "refreshed" under Dancila.
Some transitioning measures will be presented for those that already submitted the form, according to Dragnea, who failed to elaborate on this.
According to tax consultants, Form 600 has to be submitted by individuals earning income from other sources than wages such as sole traders, income from copyright, investments, lettings or from activities in the agriculture, forests or fisheries sector.
These individuals have to pay the healthcare insurance contribution (CASS) if their annual income is equivalent to at least 12 gross minimum wages from one or more sources. The computation base for the payment is the gross minimum wage valid in the month when the contribution has to be paid.
In the case of the social insurance contribution, the computation base can't be smaller than the gross minimum wage.
Romania's gross minimum wage was hiked to RON 1,900 starting January 1 after the payment of the social security contributions was transferred from employers to employees.