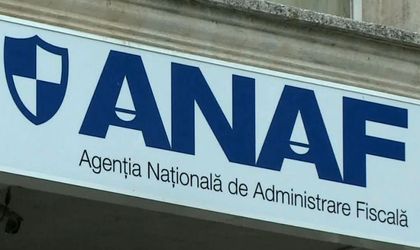 The National Agency of Fiscal Administration (ANAF) collected in May RON 16.137 billion, RON 350.3 million more, representing a 2.2 percent year-on-year tax increase.
Last May, the income stood at RON 15.786 billion. This increase, ANAF representatives argue, comes on the back of the elimination of the tax on special constructions and of the cut of the standard VAT rate.
"The program communicated by the Ministry of Finance for the month of May was completed in a proportion of 99.4 percent (less than RON 97).
In May the volume of VAT returns stood at RON 1.378 billion, representing a RON 535.69 million increase, up by 63.55 percent year-on-year.
In the first five months of the year, ANAF collected RON 84.612 billion, representing a RON 2.181 billion year-on-year increase and a 2.6 percent increase in volume of revenues collected.