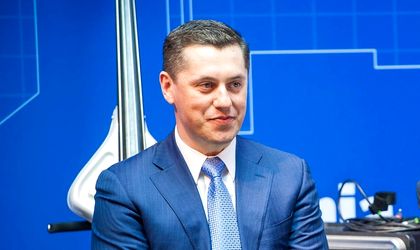 Tatian Diaconu, former CEO of Immochan Romania (which became Ceetrus Romania in June 2018), took over the position of Ceetrus's international development leader in Lille, France.
Tatian Diaconu, the new Development & Urbanism leader of Ceetrus International in Lille, France will coordinate the company's development projects in the 13 countries. He will also be responsible for continuing the mission of creating multi-functional and sustainable projects that contribute to the prosperity of tomorrow's cities.
He will be replaced by Raluca Crisan, the former marketing manager of Immochan.
"As early as 2012, Ceetrus Romania has created, together with partners and citizens, living spaces that integrate retail, residential and office components. After contributing to building the Ceetrus brand under the motto 'with citizens for citizens', I am very proud to participate, together with the Romanian team, to strengthen the positioning of Ceetrus as a global urban actor in the service of communities and cities, " says Raluca Crisan.
During Tatian Diaconu's mandate, the French company developed the Coresi project in Brasov, a mixed-use urban regeneration real estate scheme, which includes a EUR 60 million retail park, 3,000 residential units in Coresi Avantgarden – in partnership with Avantgarden Immo Invest – and an office complex.
The latter is located on the same former industrial platform Tractorul, with 40,000 sqm of office spaces, which was bought last summer for around EUR 50 million.
New projects
As CEO of Ceetrus, Diaconu announced last year that the company is interested in new retail projects and is targeting cities like Bucharest, Craiova and Sibiu.
"I do not believe in medium retail projects. They must be either emerging, serving an area that can be covered within ten minutes of walking, either regional, or very large," Diaconu said.
A move towards this new direction of the company was the rebranding of the retail development "Auchan Drumul Taberei" in "Drumul Taberelor" and its transformation in a community center.
By 2021, Ceetrus plans the opening of 80 new centres or extensions in France, Eastern Europe (including Romania) and Asia, and has 1.2 million sqm of projects in the pipeline.
The company will invest more than EUR 1.9 billion in the development and improvement of its park by 2021, and EUR 1.2 billion in other activities in order to achieve its new strategies.