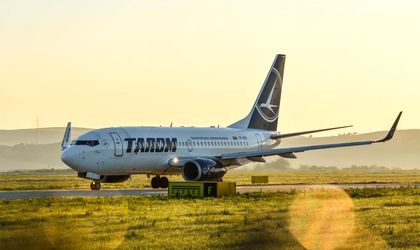 Tarom might reconnect with USA in May and Asia in October next year, after more than ten years of interruption, said today Tarom general manager Werner Wolff.
"From the political point of view, it is desirable to reconnect with the US and Asia after more than ten years. In the coming days I will have an exit to see the long-haul aircraft, and if we now close the offer that I see most realistically, to replace 13 aircraft and two more long-haul planes will come in. But that's still in negotiation, because we made a bid,we do not have money, but we have to find a solution, " said Werner Wolff, general manager of the company.
The resumption of flights to the US and China is being talked about as early as 2013, when a private manager was brought to the company's leadership, but nothing concrete has been achieved in recent years.
The Tarom official also announced the resumption of the flights on the Bucharest-Tirgu Mures route in the winter schedule, but also that it is the only thing the company can do in the Centenary – the one to connect the cities with direct flights.
About the company's financial results, Wolff also said that the first four months of this year were a massive minus, and that's because measures taken, such as changing contracts for lower costs, later reflected.
"After four months we entered for the first time with an easy addition. Now I'm looking forward to seeing the results for September, because we do not have the IT system in place, and this is another ongoing project, we hope to be ready in February, March and we will see what results have been achieved, how we loaded the aircraft and what is the price at which the transportation is traded. In fact, all the missing information, "Wolff stated.
More than that, Wolff said there is a recapitalization project, where the company  are in the process and we evaluate the situation, and on the other hand we have the project to replace the 9 ATRs and four Boeing 737-300. 
"If this projects closes, it is already very good and the first two projects are clear that we will coming out of the year on the plus side, "concluded Wolff.