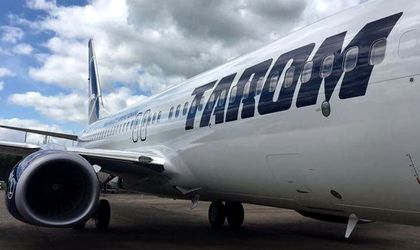 In the first 8 months of 2018, Tarom had the least incidents (delayed or cancelled flights), 1.2 flights per 100 flights, shows a Flight Refund analysis. The opposite was Air France, with almost 4 times more the incidents, of 4.6 percent of 100. The analysis has considered 6 national companies active in Romania: Tarom, LOT, Czech Airlines, Lufthansa, Air France and British Airways.
 In the first eight months of the year, the six companies recorded a total of 981,189 flights and an average incidence of 2.9 of 100. Tarom ranked first, with 1.2 of 100, followed by Czech Airlines with 1.6 of 100, British Airways 2 of 100, and Lufthansa 2.6 of 100. Air France alone had an average of 4.6 incidents per 100 flights.
It should be noted that an earlier analysis of Fligft Refund has shown that, at least in Romania, traditional companies have doubled the incidence of flights compared to low cost carriers. Thus, last year in Traditional Companies, 0.42 of 100 of the total flights registered. For low-cost flights, the share was 0.22 of 100 of the total, that is, half of the share of traditional companies.
"The number of flights in Europe is growing rapidly, but infrastructure remains behind. In this context, we expect the number of incidents to increase. Passengers are entitled to compensation up to EUR 600 if the incident is attributable to the airline. The online Flight Refund service helps those passengers whose flight has been delayed for more than 3 hours, canceled or unloaded unjustifiably. Unfortunately, less than 5 of 100 of travelers know their rights,"says Aniko Bolyo, general manager, Flight Refund.