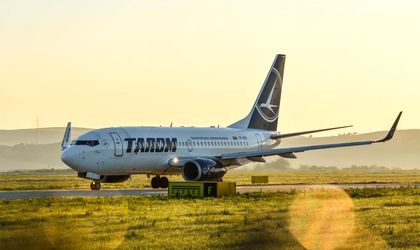 The national airline company Tarom estimates a gross profit of RON 27,470 and total revenues of RON 1.5 billion this year after 10 years of losses, according to the figures from the budget for revenues and expenses statement published by the company's main shareholder, the Minister of Transports.
Moreover, Tarom has planned investments of RON 440.2 million this year.
Moreover the expenses with the salaries increased to RON 171.06 million, due to the increase in the gross minimum wage and the changes in legislation regarding the mandatory social contributions, says the document.
Tarom estimates the total number of employees to reach 1,900 at the end of the year. The monthly average income/employee determined based on salaries is RON 7,970.
The company has to cash in back payments of close to RON 3 million.
In 2016 Tarom registered losses of RON 46.97 million.