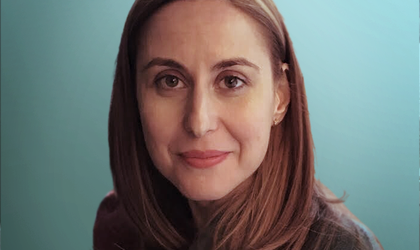 TALENT GARDEN Bucharest (TAG Bucharest), a project initiated by the Freelancers' Association, created in partnership with the international network of hubs Talent Garden and with the support of Telekom Romania and Banca Transilvania, represents the first co-working space dedicated exclusively to the creative industries. TAG Bucharest opened officially its doors towards the freelancers, startups and companies that will be in permanent contact between themselves.
"The Talent Garden story in Romania started in December 2014 when, in the Freelancers' Association, we've started from zero this adventure. We didn't have the name, the space, the necessary money, but we wanted a places for us and other people like us, that would inspire us, bring us positive energy, a place where one would want to come. In fact, at that moment, we didn't even realize the breadth of the project, but we had identified this need on the market and we compensated for all the misses with a lot of enthusiasm. From then and now it was a continuous dance between the construction works and looking for investors. Now, after more than two years, with the help of many friends and business people that had faith in us and to whom we are thanking once again, with a lot of effort and an investment of over EUR 140.000, the idea became reality," said Anca Rancea, president of the Freelancers' Association and managing partner of Talent Garden Bucharest.
Davide Dattoli, CEO and co-founder of Talent Garden, said: "We decided to open in Romania because we believe that in Eastern Europe there is strong growth towards innovation. In Romania, for example, there are over 1.6 million freelancers and 230,000 IT specialists, of which almost half under 35 years."
Located on Ion Brezoianu Street, at the 23-25 numbers, building B, at the floor of one of the most vibrant and attractive buildings in the center of Bucharest – The Universe Palace (Palatul Universul), on an area of 700 square meters, alongside the Beans & Dots coffee shop and the fashion designer's Adelina Ivan concept store, the Talent Garden hub offers, at the moment, a capacity of 65 places, with a meeting room and an area dedicated to events. Talent Garden Bucharest is open to its members 24/7, the access in the hub being made with a card.
The Talent Garden Bucharest offer for its members is structured in 4 types of main subscriptions. It provides a physical platform for digital, tech and creative professionals to work, learn and connect. It includes a network of 18 co-working campuses across Europe. These spaces are open 24/7, and are designed to celebrate and accelerate digital innovation, connecting talented individuals, startups, investors and corporates. Over 1,500 digital and technology professionals use Talent Garden's campuses.
The launch event of the space reunited over 250 partners, friends and good people that supported this type of adventure, members and potential TAG members, journalists, bloggers, opinion leaders, as well as people from the business environment, freelancers and entrepreneurs, investors and business angels, beautiful people of the creative industries.
Romanita Oprea