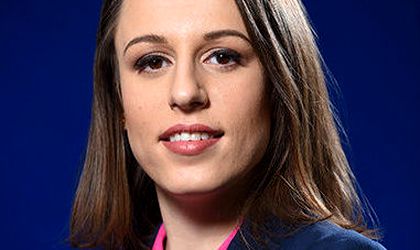 System Innovation Romania, one of the most important supplier of SAP Business One solution on the local market, registered a doubling of sales in 2017. The results are based on the growth of the project complexity, both as functionality, as well as users numbers.
The company finished by 25 percent more projects in 2017 and added other 350 users in SAP Business One community. An important indicator was the growth by 50 percent in the average number of users/ project. Thus, this value reached 18 users/project, compared with 12 in 2016.
"2017 brought an approach change in the acquisition of ERP solutions. Romanian companies chose s higher number of licenses or subscriptions. This shows that entrepreneurs are becoming more and more convinced by the usage of a new ERP and they understand that this is an advanced business instrument, not only a system of financial accounting management system. I expect the average number of users/project to increase significantly in the following years, up to a point where every employee in a company to have access to the solution, no matter if they have managerial or operational responsibilities," says Irina Oprea, managing partner, System Innovation Romania.
"The operational performance and the innovation are critical for the success of any company company in a globalized world to which both the big companies and the SMEs contribute. SAP Business One is the SAP solution for SMEs, used by over 59,000 of companies at global level," says Cristian Popescu, managing director, SAP Romania.
For 2018, the company focuses on keeping the same growth trend and exceeding the turnover of EUR 1 million. As a strategic decision, in 2018 will be opened a subsidiary in Transylvania.