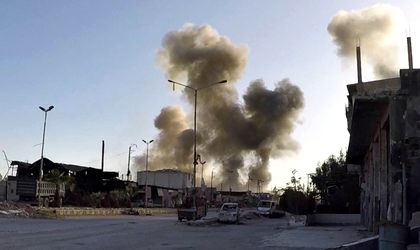 An official in the Syrian Assad administration says that the threats by US President Donald Trump regarding an upcoming missile strike sound like the "delirium" of a losing sports team, adding that Syria and its allies – Russia, Iran and the Lebanese militant group Hezbollah – are ready for a war with the United States if it happens, according to Bloomberg.
Bouthaina Shaaban, Bashar al-Assad's media and political adviser, said that talk of a US attack on Syria is part of a "psychological war meant to project power that the West has lost". However, she believes that the situation will end with a diplomatic settlement and she accused Israel of instigating the confrontation. Israel has said that it won't let Iran have a military intervention in Syria.
Yesterday, Trump had warned Russia and Syria to "get ready" for incoming missiles as a reaction to the suspected chemical attack in a rebel-held area in Syria, which the west believes was done by the Assad administration.
Today, Donald Trump tweeted: "Never said when an attack on Syria would take place. Could be very soon or not so soon at all", suggesting that he did not reveal too much about what he plans to do in the region.