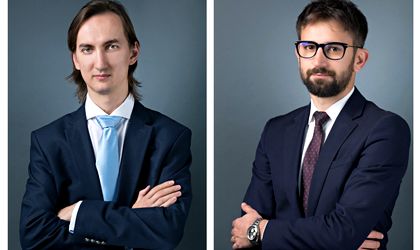 According to a survey conducted by Cushman & Wakefield Echinox, due to a low volume of spaces delivers this year, the big retailers opened 18 percent less stores in 2017 and forecast a business growth of 11.3 percent on average. 
The low level of deliveries of retail spaces in 2017 had an impact on the expansion pace of big retailers on the local market, C&W Wakefield Echinox's Retailers' METRICS study shows. Consequently, the number of new stores dropped by 18 percent, and this in turn had an impact on the retailer's turnover.
The study surveyed the expansion pace and the evolution of the turnover of 99 retail companies that operate stores under 12 brands in the fields of FMCG, fashion, electronics and IT, cosmetics, sports articles, shoes, kids' shops, jewellery, restaurants and cafes, home and decor and bookstores.
"With an average turnover growth of 11.3 percent and 524 new stores, 2017 was another good year for the local retail market, even though the results are below those recorded in 2016," Cristi Moga, C&W Echinox Research Consultant said. "Thus, 2017 was a year when the retailers continued to optimise their networks, which also means stores were moved or closed, while at the same time taking advantage of the favourable context of the market when consumers had a high appetite for shopping."
The companies surveyed had, at the end of 2016, a total of 4,534 stores and a turnover of EUR 12.2 billion, after a year with very good results, when 640 new stores were opened, while the turnover increased by 15.6 percent.
The only sector where retailers expanded beyond the level of the last year, is theta of the FMCG, where the 10 players surveyed opened 298 stores, compared to 249 units in 2016. Around 66 percent of these stores have been opened by a single retailer active on the supermarket and proximity sector, while hypermarket operators opened only five stores. Against this background, the FMCG sector is the only one where the turnover increase is estimated in 2017 below the 10 percent, respectively 7.8 percent level.
On the other hand, the fields where the big players are expecting a turnover growth compared to last year are bookstores – 23 percent growth, jewellery – 33 percent growth, and restaurants and cafes – 24 percent. "In 2017 the positive growth trend recorded on the local market in the last 2 to 3 years is continuing. Despite a moderate pace compared to last year, the growth recorded by retailers on the local market are the best in Europe, and that gives trust to retailers present here in the possibility to expand their networks in the future," Bogdan Marcu, partner, Retail Agency, Cushman & Wakefield Echinox said.