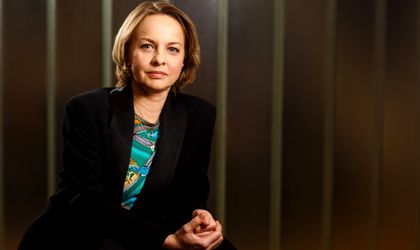 According to the EY Fraud Survey, 31 pct of the Romanian companies think the business environment is affected by corruption, a reduction compared with 2015, when this figure stood at 39 percent.
Despite the slight progress registered in the fight against bribery against corruption in Europe, Middle East, India and Africa (EMEIA), 51 percent of the companies still believe there are practices of corruption in their countries.
Of the overall respondents, 27 percent say the bribery is often practiced in the businesses to gain contracts. The report "Human instinct or machine logic – which do you trust most in the fight against fraud and corruption" is based on a survey of 4,100 employees from big companies in 41 countries.
Simona Radu (photo), executive director Fraud Investigation and Dispute Services at EY Romania, says: "In the current conditions, where the public authorities make more strict audits and where employees are more motivated about the personal gains than about the loyalty towards an employer, the companies must ensure that the ethical standards will be respected. The results of our study show that the mistrust between colleagues, as well as the unethical behaviour are key-features among the employees nowadays. They show the Y generation justifies easier a non-ethical behavior than other generations to make sure that the business resists, to reach their financial objectives or for promotion in their careers."
"The results of the study show that if employees are worried about certain irregularities, they hesitate to report them or don't know how. Even in the situations when regulations stipulate the possibility of reporting corruption (whistleblowing), they don't seem to be implemented correspondingly," says Nadia Paun, manager, Fraud Investigation and Dispute Services at EY Romania.
According to the survey, the management doesn't succeed to promote a culture of the ethic behavior, as 77 percent of the directors from Administration Council or senior managers say they would be willing to justify a certain unethical bahaviour to help a business survive.
The Y generation (aged between 25 and 34 years) represents 32 percent of the respondents.