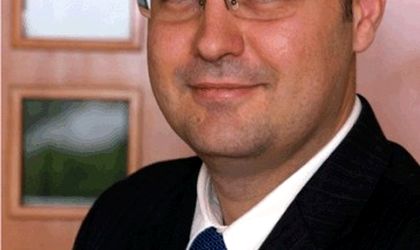 A new tendency in fraud and market abuse has emerged, as the scale of sustainable business activity and green projects grows while the controls and systems that protect them remain relatively weak, shows a PwC report. 
Programs such as the EU Trading Scheme (which covers approximately 11,000 installations across Europe, or half of the EU's greenhouse gas emissions – worth nearly USD 120 billion) are now of such a size that they are attracting the serious attention of professional criminals, continues the information from PwC. 
"We are seeing a surge in frauds with a green element. Often this is down to a lack of a mature information security policies and controls", stated Daniel Anghel (in picture), Partner, Indirect Tax, PwC Romania.  
The fraud with greenhouse gas emissions allowances has reached a new level, specifically through more modern techniques, such as "phishing scams", shows PwC. The seriousness of such threats was recently demonstrated by the closure of national carbon registries across the EU after a phishing scam and cyber attack led to a EUR 45 million theft from several companies.
Romania is not safe from this threat, either: "Fraudsters are using the latest techniques to attack weak points in the system, but these are essentially old frauds applied to new markets", stated Kemal Özmen, Director, Forensic Services, PwC Romania. "One of the EU markets for greenhouse gas emission certificates that was affected by the recent fraud wave was Romania, a clear sign that local companies and public authorities are vulnerable to such attacks and should take precautionary steps to protect their interests", added Özmen.
Weak information security measures are a classic entry point for many of these, and concerns about phishing scams (on-line exercises in illicit information gathering) are reaching worrying levels. "Companies need to apply the same diligence to their sustainable business activities as they do to their core financial reporting and controls", concluded Daniel Anghel.  
For further information, the quoted report may be accessed at this address. 
Corina Dumitrescu