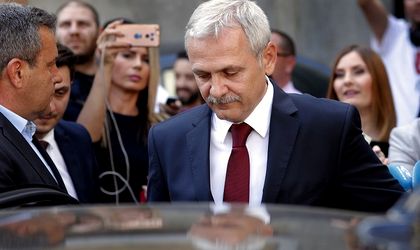 The judges of the High Court of Cassation and Justice (ICCJ) are expected to announce their ruling in the case involving PSD head Liviu Dragnea today. Dragnea has been accused of instigating abuse in office and forgery and the Anti-Corruption Agency (DNA) has asked judges to convict him to a total of ten years in prison.
The decision has been postponed twice until now as various parties involved in the case added new statements late in the process. At the last court appearance, the prosecutor asked for a sentence of seven and a half years for instigating abuse in office and two and a half years for instigating forgery.
Dragnea has been received a suspended two-year sentence in the Referendum case. However, if he is convicted in this second case, the suspension will be cancelled for the previous one as well and he will go to prison. However, today's ruling would be the first in this case, so it will be open to appeal by the parties involved.
Liviu Dragnea has been accused by prosecutors of having used his influence to employ two women at the Social Assistance and Child Protective Services Agency in his home county Teleorman, despite the fact that the two women were already working at the PSD organisation in the county.
Dragnea claims that prosecutors are determined to put him behind bars and that he is the victim of judicial abuse. PSD organised a huge rally in Bucharest two weeks ago, where people brought from all over the country protested against what they believe is a general trend of abuse in the judicial system and an anti-corruption fight that has gone too far.