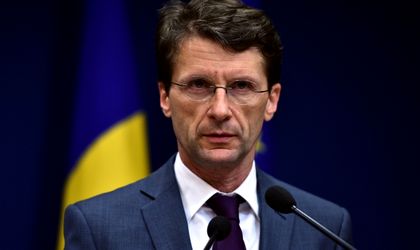 The American election results have generated volatility on the financial markets Wednesday morning, including on the Romanian markets, but they became steady in the afternoon, said on Wednesday, the spokesperson of  the National Bank of Romania, Dan Suciu, according to Agerpres.
"We had a certain volatility on the foreign markets and stock exchange markets during this morning, but they were reduced during afternoon. BNR warned since the last week, in a monetary policy release, that it follows carefully all the uncertainty elements that might appear externally and that it has decided to use all the instruments that it has, if necessary, in these conditions of increased uncertainties," said Suciu.
Regarding the possibility that the foreign market from Romania to register fluctuations of the exchange rate more than usual, in the next days, Suciu said that there are no elements to indicate such a possibility.
The London stock exchange registered a drop of 0.4 percent in the middle of the day, the Frankfurt stock exchange of 1.1 percent, while the Paris stock exchange 1.3 percent.
Georgiana Bendre