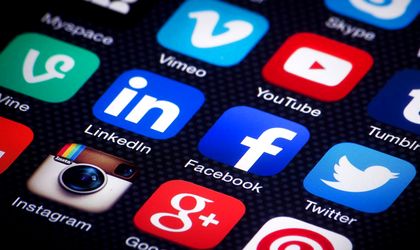 More than 60 percent of Romanians read online news on the platforms of newspapers during summer, while the most popular apps for streaming video are Google's Youtube and Seeenow, according to a study by Starcom MediaVest that gauged the online consumption of Romanians living in urban during the summer season.
During the summer days, mobile generates the biggest online traffic both during the week and also the weekend. The computers are used especially during work hours.
A large share of Romanians prefer to read news, do shopping online and watch video materials on their laptop.
The survey says that 51 percent of the Romanians are watching movies online during the summer, especially comedies, action movies, dramas and SF movies. The entertainment websites are the most popular, followed by the educational websites and the travelling ones.
63 percent of the Romanians read news online on the newspapers'websites, news portals or get their news from Facebook. The blogs are considered as a good source for reliable information by three out of 10 Romanians.
Close to 50 percent of Romanians shop online and three out of 10 booked their summer vacation in this way.
Regarding mobile consumption, 62 percent of those who are online use social media networks apps, while  55 percent are using apps for messaging and 52 percent GPS apps. Few people use apps on topics such as fitness, transport, productivity or education.
Facebook is the biggest app in terms of consumpation among Romanians. Instagram is used by 28 percent of the Romanians and 25 percent are using Google+. From the video streaming apps, the most used one during the summer include YouTube and Seenow platforms.
Also during the summer, seven out of 10 Romanians that are on holiday are using the Internet several times a day, most of the times from their hotel room. Other places from which they are connected online are restaurants, directly on the beach or the mountains.
Asked about the online campaigns that remained in their mind, the respondents mentioned those for beer, icecream, mobile phones and accessories.
The online banners and the Facebook posts are the major formats in which the respondents said they rememetred an ad.  36 percent mentioned the retailers' newsletters and 31 percent the articles on the magazines' websites. Online video commercials, be it on Facabook or on other websites, are not remembered by many respondents.
The study was carried out in August 2016 and had a sample of 2,430 Internet users in the country, with ages above 18.
Romanita Oprea