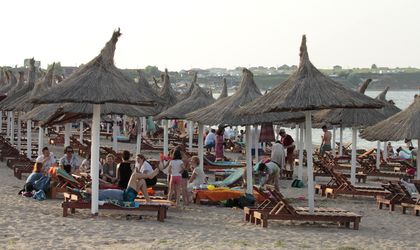 The turnover of businesses on the Romanian seaside will exceed RON 1.5 billion, marking a twofold increase compared to 2012. Moreover, the number of companies in the horeca sector will reach a record high number, on the back of an increased interest for investments in the field, a KeysFin survey shows. 
According to data centralised by the consulting company in the horeca sector, almost 900 accommodation units were opened on the Romanian seashore in 2016, out of which 335 hotels, 243 villas, 164 bungalows, 31 hostels and 56 hostels. Most were located in Eforie, Mangalia, Costineşti and Constanţa.
At the same time, 2.781 active companies with registered offices in Constanta and Tulcea were registered with the Trade Registry and the Ministry of Public Finance (MFP), most of which provided services in restaurants (1,106) and bars (779) , while other 424 companies provided hotel services as their main activity.
Statistical data also reveals that the number of businesses on the Romanian seaside have increased significantly in recent years, from RON 801.2 million in 2012 to RON 1.33 billion in 2016. Also, the profitability of the sector has increased strongly, from RON 44.9 million to RON 205.8 million.
Moreover, between 2012 and 2016, horeca companies on the Romanian seaside recorded a RON 132.9 million net result (which includes losses), a significant increase compared to the RON 37.9 million in losses posted in 2016.
The study by KeysFin, which included an analysis of the macro data provided by the National Institute of Statistics (INS), reveals that the number of tourists registered in licensed accommodation units (excluding those who opted for shared accommodation and other unauthorised units ) exceeded 1.23 million last year, over 200,000 more than in 2015. Most tourists were Romanians (1.11 million in 2016), while foreigners accounted for only 6.3 percent of the total total (78,275 tourists).