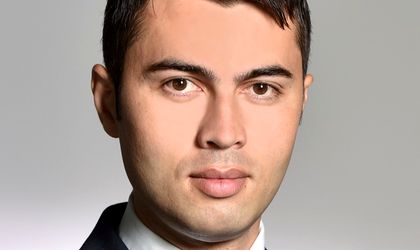 According to the study "The evolution of businesses in 2018" launched this Thursday by Valoria in partnership with Doingbusiness.ro, the share of Romanian companies expecting a drop in profit in 2018 is twice as high than at the beginning of 2017 and the share of those who say that investments don't increase is 18 percent in 2018, compared with 10 percent in 2017.
On a scale from 1 to 10 (1- totally unfavorable and 10 -totally favorable)  regarding the business environment in 2018 compared with 2017, the overall answer was 4.4.
"The evolution of the businesses in 2018" means the continuation of the researches that we started in 2013 regarding the business environment in Romania. Year by year we ask managers the most important questions regarding the turnover, the profit, investments or salaries. This analysis shows which is the business feeling at level of companies in Romania at the beginning of 2018. Unfortunately, the data compared with the same period of 2017, shows its decrease. The appetite for investments continues to erode, for most of the respondents the increase in the minimum salary affects the profitability and the trust that 2018 will be more favorable than 2017 is at an extremely low level. The paradox of 2017 continues also in 2018 at lower level- the economic increase and the moral decrease, due to fiscal and legal evolutions from the last months," says Constantin Magdalina, expert in tendencies and emergent technologies, co-author of the research.
Compared with the edition at the beginning of 2017, the growth perspective of companies is less conservative. The research results show an increase by 7 percentage points of the companies that expect turnovers higher by 5-10 percent. On industries, the biggest turnover growth by 10-20 percent is forecasted by 24 percent of the IT firms and by 37 percent of the pharma and healthcare industry companies.
The forecasts regarding the profit evolution since the beginning of 2018 are more pessimistic than at the beginning of 2017. Although 24 percent of the companies expect their profit to increase by 5-10 percent this year, there are decreases of 3 percentage points up to 7 percentage points on all areas of significant growth.
Valoria study regarding the managers' perception over the Romanian business environment evolution at the beginning of 2018 is based on a survey that analyzes the perceptions of 475 top executives from companies in different industries.