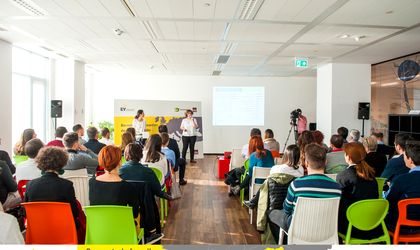 Poor education is the main obstacle when starting a business in Romania, the Startups Barometer, a study by EY Romania, Impact Hub and Startarium shows.
Poor education was singled out as the main obstacle for entrepreneurs by 23 percent of respondents, compared to 16 percent in 2016. According to a press release by EY, "the answer shows an awareness of the importance of entrepreneurial education and the lack thereof, relating to business, obtaining funding, marketing, leadership, sales or other areas related to setting up a business.
Access to funding was seen as the second biggest obstacle, and fear of failure was seen as the third biggest obstacle when entering business.
According to the study, 7 out of 10 startup entrepreneurs earn more than the Romanian monthly average wage. Also, 44 percent of respondents believe that the main training menthol is the mentorship and 4 out of 10 entrepreneurs will allocate mod resources to the promotion of company products and services.
The second edition of the Startups Barometer polled 357 entrepreneurs, founders of companies younger than three years. 63 percent of respondents are aged between 21 and 35, 33 percent are aged between 35 and 50, 3 percent are older than 50, and  percent are younger than 21.
Most entrepreneurs polled live in cities (93 percent) and are active in IT&tech sectors (27 percent), media and advertising (11 percent), business services (10 percent) and retail (10 percent). Most respondents (69 percent) are first time entrepreneurs, while 12 percent have already created at least two startups.