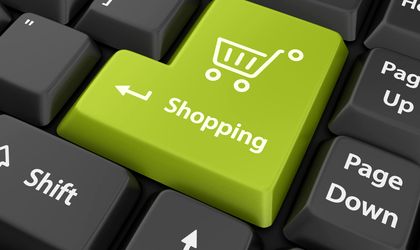 According to a study by Perceptum, only 18 percent of Romanian internet users made online purchases in 2016, the smallest in Europe and below the EU average of 66 percent.
In Romania, 7 percent of the turnover of Romanian companies, financial sector companies excluded, was generated by online sales, trailing only Bulgaria, Cyprus (with 4 percent) and Greece (6 percent).
The average online shopper is male, aged 25 to 34, is highly educated, is well informed and concerned with his image and purchases especially clothes and sports items, the study revealed.
According to the study, only 3 percent reported frauds, while 17 percent criticized the slow delivery time, compared to that promised by the retailer, and 13 percent reported technical problems during payment or during purchase.
Across the EU, last year two thirds of internet users in the EU shopped online, up by 15 percent compared to 2007. The share of online shopping among internet users is growing, age groups 16-24 and 25-54 recording the highest growth, of 68 percent and 69 percent, respectively.