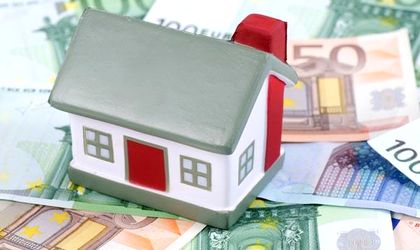 Nearly three quarters of Romanians believe that house prices will go up next year, the ING International Survey Homes and Mortgages 2017 shows. 
A total of 72 percent of Romanian participants to the study said they believed house prices will increase in 2018, followed by Spanish respondents (66 percent) and Czech (65 percent). "Increasingly more Europeans believe that house prices will go up, and the desire to buy and make a financial effort now puts pressure on the budget of European citizens. The sixth annual study of ING International Survey Homes and Mortgages 2017, […] shows that 59 percent are expecting the prices will rise in the upcoming 12 months, 3 percent up from last year. Romania is heading the ranking," ING bank said in a statement sent to Agerpres.
According to the ING study, three out of five Europeans (61 percent) believe properties are too expensive. While the prices are going up, consumers can be tempted to make a bigger financial effort in order to benefit from a better price. In Europe, two out of five (41 percent) who made a budget for house purchase said they went above or touched the ceiling of their initial budget. Moreover, 23 percent of European respondents said they have higher maintenance of administrative costs than they had anticipated. No less than 20 percent of respondents said they were facing difficulties when having to pay their mortgage or rent.
Consequently, a lot of respondents can be left without revenues available for other expenses or for saving. The trend is also confirmed by the results of ING's  International Survey Savings 2017, which shows that 29 percent of Europeans do not save. Out of the 71 percent who said they did save, more than one third managed to save less than the equivalent of three monthly salaries, which makes them vulnerable in case they lose their jobs. Only 29 percent of Europeans believe that the housing market in their country is on the right path, while 45 percent of them disagree.
"Europeans see the entire process of looking for a house as a pretty expensive one; a lot of them have either reached the ceiling of their budget of exceeded it, and some have recurrent costs that are bigger than their estimates. Consequently, a lot of them have difficulties in paying their mortgage or their rent every month," Ing representative Nathalie Spencer said.