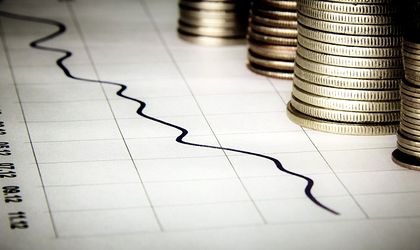 The state of threat, uncertainty and anxiety that inevitably accompany the COVID-19 pandemic have an impact on people's behavior and on the way they act and make decisions in this unprecedented context. Nielsen set out to find and understand what is happening to people during this period through a global study (in over 70 countries) that continues, locally, in the form of a monitoring study: Impact of COVID-19 on the behavior of Romanians in the urban area, March 2020.
About 93 percent of Romanians in cities (ages 18-65) are concerned at least to some extent with the coronavirus epidemic in Romania, and 71 percent believe that the risk of spread is high or very high.
39 percent of the Romanians consider that the pandemic will end in the next 2-3 months. Consumers in Romania join those in Greece, Russia, France and Spain in an optimistic perspective that things will rebalance in less than 3 months, while consumers in Germany, the Netherlands, UK, Turkey and Ireland are more reserved in this regard.
Most Romanians tend to be more concerned for their family's health than for their own health. People between the ages of 51 and 65 are more concerned about their own health than the rest of the age groups, but everyone, regardless of age, is equally concerned about family health.
About 82 percent seek epidemic information several times a day, and another 14 percent seek information once a day. Uncertainty about the evolution of the pandemic feeds this acute need to keep up with the latest information about the virus and its spread. This massive consumption of negative news can reverse the increase in stress levels, in addition to the benefit of being informed.
TV news is the main source of information, following the online social networks and the websites of the authorities. Young people are less informed about TV (66 percent of those aged 18-22 compared to 82 percent of all those aged 18-65), but for them this is the most used source of information. Social media is a source of information used by all age groups equally.
About 39 percent – 2 out of 5 – work from home to a greater extent than before the outbreak of the epidemic. Here it is interesting to investigate, further, what is the impact of work at home on productivity, on family life, how gender roles are redefined when all family members live 24 hours a day in the same space, how they merge or conflict. the dimension of "work" and the dimension of "living" in the absence of those "separators" well defined before Covid-19, such as the road to the office and back.
About a third of the target have already planned their summer vacation, but a quarter of them have canceled because of the epidemic, and 64 percent are still waiting to see how things evolve. So far, only 11 percent intend to go on a planned vacation.
Also, 54 percent expect Romania to face more than a year the economic crisis caused by the epidemic.
Regarding the purchasing behavior of consumer goods, Nielsen continues to analyze weekly the evolution of sales in modern commerce. After the sharp peak registered in "panic week" (March 9-15), when some types of products have registered spectacular increases in volumes (soaps and personal hygiene products + 466 percent, pasta pasta + 378 percent), the quantities bought subsequently have started to fall slightly. Thus, in the week of March 23-29, personal hygiene products increased by "only" 216 percent in volume and pasta with 127 percent compared to the same week in 2019.
In total, during the period from the beginning of the pandemic until March 29, there was a total increase of sales of consumer goods of 31.3 percent in value, higher for home care products (+ 49.9 percent), personal care ( + 40.7 percent) and food (+ 39.5 percent) and less for alcoholic beverages (+ 10 percent).
Also, due to traffic restrictions imposed by the authorities, there is a greater increase of sales from proximity formats: supermarkets have increased the most in value (+ 36.1 percent), and hypermarkets the least (+ 25.4 percent), in while cash & carry stores, which also feed traditional commerce, registered sales 34.5 percent higher than in the same period last year. The change in buying habits is evident in the tobacco products category, for example, which registered a 19 percent volume increase in supermarkets, while in hypers they were sold with 6 percent less.