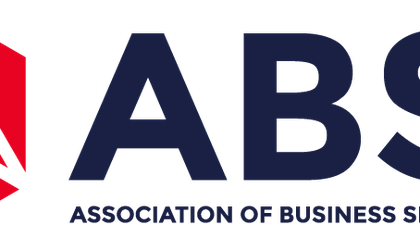 The latest ABSL study, carried out in collaboration with PwC, presents the business services  industry at a macroeconomic level, as well as in an European context. In 2020, the business services industry contributed with 5.4% to Romania's Gross Domestic Product (GDP), ranking in the top five industries, along with real estate development (7.7%), construction (6.1%), public administration (5.5%) and retail (5.3%).
The business services sector has seen substantial growth over time, from a share of about 1.8% in GDP in 2008, to 3.2% in 2011 and 5.4% in 2020.
Since 2011, the contribution of business services to Romania's GDP has been consistently higher than the average contribution of this sector to the European Union's GDP (3% in 2011, respectively 3.6% in 2019). Also, this industry has a higher contribution to Romania's GDP even when compared to other EU member countries where the sector is developed (such as Slovakia 3.5%, Bulgaria 3.3%, Hungary 3%, Czech Republic 2.9%, Poland 2.8%).
At the same time, while the average annual growth rate of income generated by this sector between 2011-2019 was 7% in Romania, the average annual growth rate of GDP was 3.9% in the same period, according to data from Eurostat.
Also, from the perspective of other industries dependent on the business services industry, 1 euro of added value produced by the industry generates between 0,5-0,7 additional euros, through indirect effects, in other dependent industries such as real estate, construction, law, administrative support.
The growth of the sector comes mainly from existing customers who have expanded and diversified their projects.
"In 2021 we recovered the grown lost in 2020, resuming the projected growth rate before the pandemic started. In the medium term the business services industry forecasts an increase of 5%, the largest share being the IT services, which are the spearhead of our industry. High value-added services, where our country is lagging behind Poland, will have enormous potential for growth in the coming period. Among them are services related to process automation, data analysis services, complex financial services, advanced procurement services", says Ciprian Dan, President of ABSL.
For the future development of the industry, ABSL considers it essential to prepare the next stage of development in a timely manner, by increasing the share of high value-added services in the portfolio of companies, attracting new investors or processes, through the development of the industry in smaller cities, but also through concrete measures to adapt higher education to the market reality. The Government's role is essential to support future plans.
The companies in the industry will continue to work in a hybrid system until the end of this year. Although the employees of many companies had begun to return to the office for a few days a week, the new epidemiological situation means that online work is now used in a greater proportion, with consequences related to the loss of socialization and of organizational culture, with a greater effort to assimilate new knowledge through online trainings, as well as with negative effects on the well-being of employees.
"The current situation will continue to have an impact on the business environment, on our industry and on business services-related industries, such as real estate or those operating in the vicinity of office buildings. I believe that our field will be affected in terms of investments and new projects, but it will continue to increase its existing capacities at a satisfactory pace. Significantly reducing the mobility during the fourth wave could be an important obstacle in taking over new processes, as during the set-up, specialists travel to teach essential knowledge, setting up the systems and the environment in which the activity is to take place", explains Cătălin Iorgulescu, Vice President of ABSL.
According to the ABSL study made in collaboration with PwC Romania, (if we make an analysis taking into account only companies in the sector with a turnover of more than 1m euros) the average turnover of a company is about 6.3 million euros, while the average number of employees per company is 109 people.
Thus, each newly created medium company in the business services sector can theoretically contribute to the state budget with approx. 1.5 million euro annually (or 14.000 euro annually per employee) representing salary and other taxes.
"Due to the continuous expansion and new investments attracted on the local market from year to year, the business services industry has had a significant increase in revenues, from about 4.3 billion euros in 2008 to 9 billion euros in 2019. This evolution was reflected both in the increase in the number of employees by 75 thousand, and in an increasing contribution to Romania's GDP. Our estimates are that the sector has a significant potential for growth in the coming years, with positive effects for the entire economy," said Francesca Postolache, vice-president of ABSL.
The business services industry generated over 9 billion euros in revenues in 2019, with 178,000 employees at national level and about 1,080 companies registered with the Ministry of Finance with specific NACE codes.
For NACE codes 6201 & 6202 involving IT consultancy activities, the revenues recorded in 2019 were of 5.3 billion euro. These services employed over 76,000 people that year. Microsoft, DB Global Technology, DXC Technology, Rinf Outsourcing Solutions are examples of companies, ABSL members, with these CAEN codes.
The second sector in terms of turnover (business and management consultancy activities with NACE code 7022) recorded in 2019 revenues of 2.4 million euros. ABSL member companies include HP Inc, Hewlett Packard Enterprise, KMG Rompetrol Shared Services Center, Accenture.
The third sector (accounting, auditing, tax consultancy), with NACE code 6920, recorded revenues of 780 million euro in 2019. BAT Global Business Services, PWC, Deloitte, Ernst&Young, KPMG are examples of ABSL member companies active in this field.
The contact centers sector (NACE code 8220) contributes 480 million to the business services sector. Among the companies of the industry are Global Remote Services, Sykes, Telus International, Teleperformance, Vodafone Shared Services Romania.