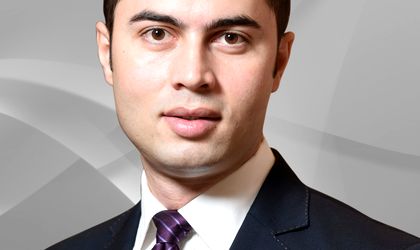 The modernization of the key economic sectors in Romania will continue to offer opportunities for providers in the IT sector in the banking, oil and gas, energy and telecommunications sectors. Investments in modernization are bound to create opportunities for the IT sector, especially in transports and utilities, argues Constantin Magdalina, expert in trends and emerging technologies in a study.
The IT industry in Romania accelerated its growth to reach an added value to Romania's GDP of EUR 3.616 billion in 2016, representing a 5 percent GDP growth. In 2015, the added value stood at EUR 3.066 billion, up by 21 percent year-on-year, ANIS data shows.
It is estimated that the softwaremarket, excluding exports, will grow by 6.7 percent, up to EUR 425 million, exceeding the figure reached in 2015 of EUR 398 million. On a medium term, it is estimated that there will be a significant growth, with a 8 percent compound annual growth rate (CAGR) between 2016-2020. According to estimates, the value of the IT market will go up to EUR 648 million.
The internal market of IT services will grow, from EUR 593 million în 2016 to EUR 972 million în 2020, representing a CAGR 8.5 percent. Cloud solutions and adoption of outsourcing by local companies will contribute to the growth of services sector, which will complement consulting and systems integration.
The Romanian software enterprise market is a mature one, as a result of integration with the European economy, however penetration rates remain significantly lower than those in Western Europe and the CEE. The opportunity represented by enterprise software in Romania remains focused on ERP, CRM and the management of the supply chain (SCM). 2015 data shows that adoption rates among IMMs are below the EU average, both for ERP and for CRM. In some cases, the difference was great, including for the penetration of ERP-type apps at the level of SMEs and of CRM-type in large companies.
The cloud computing market in Romania is a small one compared to the rest of Europe, but is growing rapidly. Although the cost pressure is expected to be high due to the market sensitivity to costs, the potential remains high. The rapid growth of the adoption rate of cloud computing is supportd by the high quality and the extended infrastructure. It is estimated that the total cloud computing expenses în Romania will grow by an annual rate of 17.4 percent between 2016-2020, up to EUR 69 million.
Georgeta Gheorghe