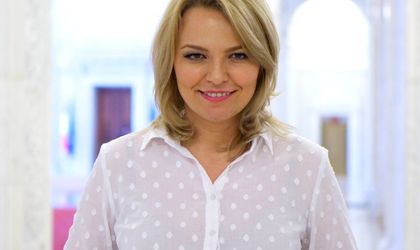 Daiana Stoicescu, board member & communication director of the International Coach Federation (ICF) Romania, gave BR an exclusive interview about the association's plans in the near future, its role on the Romanian market and insights on the different types of coaching.
She said that one of the main goals of this organization is to help develop the coaching market and its professionals.
How many members does the ICF have globally and in Romania?
International Coach Federation (ICF) Members represent the highest quality of professional coaching. Worldwide there are 17,101: ICF Credential holders and more than 27.000 members.
In Romania there are 55 members and 45 ICF Credential holders.
What are the member eligibility requirements?
 To become a member of the International Coach Federation you must meet at least one of the following requirements:
Hold a current ICF Credential (ACC, PCC, or MCC);
Have completed at least 60 hours of coach-specific training that meets ICF standards or
Be enrolled in 60 hours of coach-specific training in an ICF-approved program that has either the Accredited Coach Training Program (ACTP) or Approved Coach-Specific Training Hours (ACSTH) distinction.
What are the main differences between ICF Credentials?
The Associate Certified Coach (ACC) Credential is for the practiced coach.
The International Coach Federation Professional Certified Coach Credential (PCC) is for the proven coach.
The Master Certified Coach (MCC) Credential is for the expert coach.
Tell us more please about the strategic role of ICF Romania.
ICF Romania exists to lead the local advancement of the coaching profession. Globally, the International Coach Federation (ICF) seeks to advance the art, science and practice of professional coaching.
What are your main goals for the next 2 years? 
In today's fast-paced world, growing numbers of businesses, organizations and individuals are turning to professional coaching to increase their effectiveness, build relationships and reach their goals.
Our main goal is the support network for these professional coaches. Whether it's Life Coaching, Executive Coaching, Leadership Coaching or any other skilled coaching, ICF Romania leads the local community in advancing the profession. ICF Romania helps serve the flourishing of humanity by using coaching's creative and thought-provoking process to maximize professional and personal potential.
ICF supports members through continual professional development and growth opportunities, both locally and internationally, including conferences, annual research reports and networking programs. The organization also partners with resource providers to benefit members and use ICF's strength in numbers. ICF offers additional support through its website, databases and publications.
ICF preserves the integrity of coaching through internationally accepted professional standards.
For what is ICF recognized among coaching professionals?
 Today, ICF is specifically recognized among coaching professionals worldwide for: developing coaching core competencies, establishing a professional code of ethics and standards, creating an internationally recognized credentialing program, setting guidelines through accreditation for coach-specific training programs and also providing focused discussion through Communities of Practice (CPs)
Do you have a vision statement?
Coaching is an integral part of a thriving society and every ICF Member represents the highest quality of professional coaching.
What is the mission of ICF Romania?
 ICF Romania exists to lead the local advancement of the coaching profession. We fulfil this with our strategic goals.
What are the organization's values?
We are committed to reliability, openness, acceptance and congruence and consider all parts of the ICF community mutually accountable to uphold the following values:
Integrity: We uphold the highest standards both for the coaching profession and our organization.
Excellence: We set and demonstrate standards of excellence for professional coaching quality, qualification and competence
Collaboration: We value the social connection and community building that occurs through collaborative partnership and co-created achievement.
Respect: We are inclusive and value the diversity and richness of our global stakeholders. We put people first, without compromising standards, policies and quality.
Why would one choose to work with a coach?
A critical aspect of working with a coach is to know what is a good use of a coach. Employees may choose to work with a coach when they:
Recognize the need to improve their performance and that it requires more than the acquisition of new knowledge or the development of new skills;
Are willing and wanting to participate in a rigorous and honest self-appraisal;
Recognize the need and are willing to ask for support to become more effective;
Are willing to devote the time, energy, and resources to work with the coach to make changes over a period of months;
Are willing to trust another person and genuinely talk about their strengths and challenges.
Employees considering coaching generally think about career goals and how coaching could help achieve them. Employees may also find it helpful to ask questions to clarify their expectations for the coaching partnership, such as: How do I expect coaching to help me reach my personal, career, or professional goals? Are there other activities that better fit my developmental needs at this time, such as counselling, training, or mentoring?
Potential benefits of coaching to the employee include: better decisions, clearer goals and roles, increased self-awareness, more ideas and options, better relationships, better teamwork, reduced conflict, and renewed organizational commitment. Potential benefits to the organization include: improvements in productivity, quality, organizational strength, customer service, and shareholder value. Moreover, when coaching produces better alignment between personal and organizational values and goals, the results often include increased job satisfaction and organizational commitment and improved performance.
Romanita Oprea