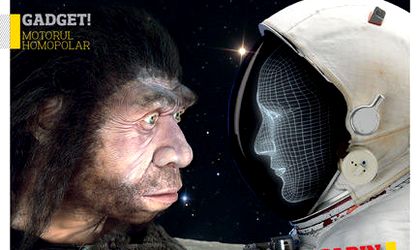 A monthly science magazine with an almost 100-year-old tradition, Stiinta&Tehnica has been relaunched at the initiative of educational NGO Dinu Patriciu Foundation and the support of multimedia company Adevarul Holding. The financial investment in the 120-page magazine consists of EUR 500,000 per year and the circulation is of 15,000 copies per month.
Businessman Dinu Patriciu, owner of Adevarul Holding, gave two reasons for his continuous investment in the press, a domain heavily affected by the financial crisis. First of all, he stated that the domain continues to grow and he set the example of Great Britain where most online content is paid. He also added that the printed press will not disappear, but will become more and more specialized and niche-oriented – as is the case of the projects that the company which he owns.  
Second of all, Patriciu spoke of the importance of science and interdisciplinary research in business development – when he spoke of a major energy project developed in the Black Sea. He added that Stiinta&Tehnica magazine was necessary on the local market so as to raise interest towards science among Romania and improve communication among specialists.
Tincuta Baltag, general manager of the Dinu Patriciu Foundation gave the example of recent and worrying statistics putting Romanians last in general knowledge tests among fellow Europeans. Thus, Baltag pointed out that there a general need for raising the appetite towards culture and information among Romanians. She also added that although the magazine is not expected to make profit, it is a long-term project.
The editor-in-chief of Stiinta&Tehnica, Marc Ulieriu stated that the magazine will focus very much on the younger, so-called "Facebook"  generations. "Stiinta&Tehnica aims to become a magazine coagulating the largest community of the young passionate about science in Romania", he added.
The magazine will be developed both online and offline and will also be involved in scientific events, expeditions and invention fairs.
Corina Dumitrescu