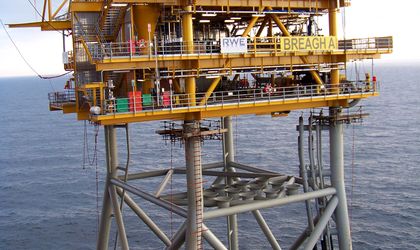 Canada-based oil & gas company Sterling Resources found gas in the Black Sea, during exploration works carried out in a concession block offshore Romania.
The Eugenia-1 well drill reached a depth of 2,248 meters subsea and found 22 meters of gas-bearing sand, at depths between 1,938 to 2,276 meters. Potential gas deposits have been found in another section at depths between 1,900 to 1,938 meters.
"We are delighted to have drilled two exploration wells this year in our highly prospective blocks in the Black Sea safely and on budget and found hydrocarbons in both. We have achieved our long-stated objectives to return to operations in Romania and now plan to review these well results in planning an active work program in both blocks over the next couple of years," said Mike Azancot, Sterling's President and CEO.
Pat Whitley, Sterling's Vice President Exploration International said: "The Eugenia-1 well is the first exploration well to be drilled on the 2,312 square kilometers Pelican Block which is equivalent in size to ten United Kingdom North Sea Blocks."
Sterling Resources operates offshore Romania the Midia and Pelican Blocks through its subsidiary Midia Resources, in partnership with Petro Ventures Europe and Gas Plus International, which hold minority stakes in the blocks.
This is the second company that hit gas in the Black Sea, after ExxonMobil and OMV Petrom made a similar announcement earlier this year.
Ovidiu Posirca