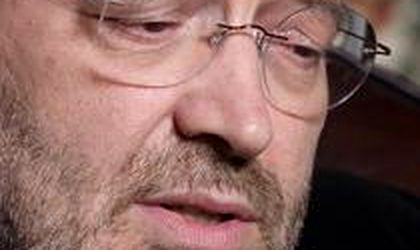 Writer and analyst Stelian Tanase was appointed the new general manager of Realitatea TV, as announced in an internal announcement, according to paginademedia.ro.
"I inform you that starting with October 1, Catalin Popa will no longer hold the position of general manager of Realitatea TV. Stelian Tanase will take over this position, while Anamaria Lembrau will return to the editorial office as editorial manager. The rest of the organizational structure remains the same," states the announcement.
Tanase had talk-shows at Realitatea TV
Tanase graduated from the Faculty of Philosophy of the Bucharest University in 1977. He took an active part in the anti-communist revolution in 1989 and after that, he became one of the leading voices of the Romanian intellectual elite and was involved in the media and politics. Thus, he was a deputy in the Romanian parliament in 1992 and vice-president of the commission for external affairs of the Chamber of Deputies. He was anchor for television talk-shows at the channels TVR, Antena 1 and Realitatea TV in parallel with being university teacher at the Faculty of Political Science at the University of Bucharest. He also held conferences at numerous American universities such as Berkeley University, UCLA, Standford University, New York University, Columbia University, Maryland University Washington DC and The New School for Social Research, New York.
Otilia Haraga