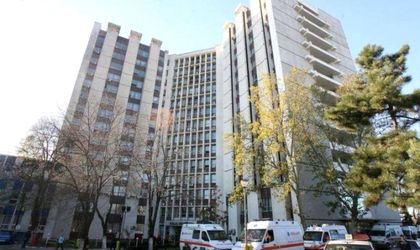 State Secretary with the Ministry of Internal Affairs (MAI) Raed Arafat stated on Tuesday that the hospitals' infrastructure still needs a lot of improvement, something the Health Ministry is aware of.
"The infrastructure needs a lot of work, very many improvements, and the colleagues within the Ministry of Health are aware of this," Raed Arafat said at the opening of a SMURD mobile intensive care unit at the Bagdasar Arseni Hospital.
When asked to give an opinion on several accidents that occurred while medical equipment was used in Bucharest hospitals, Arafat said they had been reported to the Ministry of Health and to the local authorities."Reports to the ministry were sent out, to the local authorities on all issues that were identified by the firefighters' prevention teams," Arafat said.
According to the MAI representative, in the cases where problems on preventing fires, risks or other vulnerable areas were identified, reports were sent to the Ministry of Health and to hospitals. "The teams of firefighters who registered certain irregularities will come back. There is a period during which they are returning and carrying out checks." Arafat explained.
This is the fourth SMURD mobile intensive care unit in Bucharest. According to SMURD Bucurest coordinator Bogdan Oprița, a unit of this type carries out around 1,400 missions every year.
Georgeta Gheorghe